D-Day: Young and old mark 75th anniversary
Community
AN EVENT has been held at Lysaght Institute in Newport to commemorate the D-Day landings.
As part of a project called 'Loving the Lysaght', run by Linc Cymru and funded by the Lottery Heritage Fund, local school children experienced wartime Britain and guests from Linc's Capel Grange Nursing Home in Newport joined them to reminisce.
An interactive and educational event, the children, from Crindau Primary School and Malpas Court Primary School, heard Neville Chamberlain announce that Britain was at war with Germany. As the musical accompaniment of 'Wish Me Luck (As You Wave Me Goodbye)' played out, the wartime journey began.
With displays and models illustrating what a home in 1940's Britain would have looked like; the children were tasked with preparing their windows for blackout and scrambled into the air raid shelter. As their wartime journey continued, they found themselves acting as 'plotters' in an RAF control room, listening to reports about aircraft movements.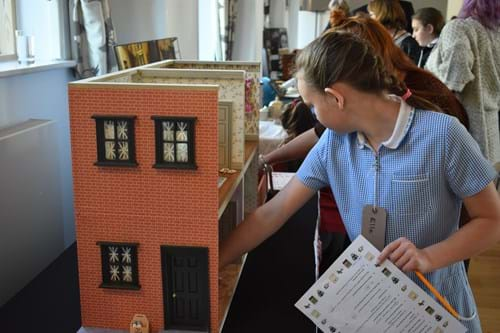 Abigail, aged 7, said: "My favourite part was trying on the uniform as we've been learning about the war in school."
Having experienced different aspects of life in wartime Britain, the children arrived at D-Day, June 6th, 1944. They saw film footage from this significant day and watched on as soldiers and ships arrived on beaches during the Normandy landings.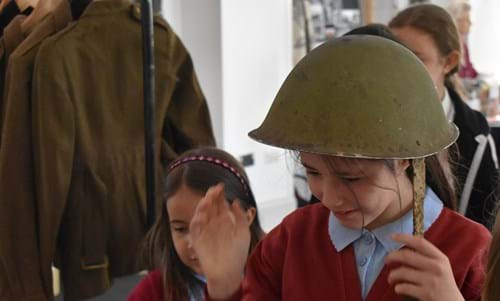 Jessica Morden MP, said:
"I think Linc has done a great job at involving local school children in the history of where they live. With this event taking place on D-Day, it's particularly wonderful to see the children learning what the war years would have been like for those who lived through them and understanding that many sacrificed their lives during the conflict."
Brian Thomas, Board Member at Linc, said:
"It is really important that we keep remembering and teaching our children about the events of 75 years ago. It has been a very successful event today, the children have loved it, and I certainly have too."
The event, which aimed to bring this important moment in history to life, brought together different generations of the local community, something the 'Loving the Lysaght' project will continue to do. Over the next few months the project will focus on World War Two, sharing this history with school children from across Newport and holding events in a number of Linc's extra care schemes.
If you would like to share your story about the Lysaght Institute, or to find out more about any upcoming events, contact Suzy Bowers on 0800 072 0966 or email contact.centre@linc-cymru.co.uk