Employee Stories – Maggie Scott
Life & Work
Linc Cymru is a Housing Association and Care provider, so as you can imagine, we are all about people and believe in creating the right environment for people to flourish. And the people that make that happen are our passionate and dedicated colleagues.
Name: Maggie Scott
Role: House Manager at Abbeyfield, Llanfairfechan
Linc Cymru is a Housing Association and Care provider, so as you can imagine, we are all about people and believe in creating the right environment for people to flourish. And the people that make that happen are our passionate and dedicated colleagues.
'Employee Stories' will highlight individuals and teams within Linc and shine a light on the incredible work they do within the organisation. This 'Employee Stories' will focus on Maggie Scott, our house manager at Abbeyfield, Llanfairfechan.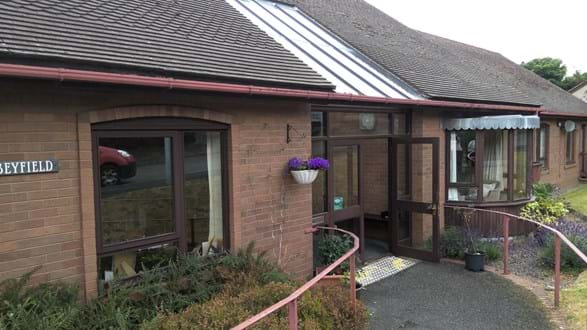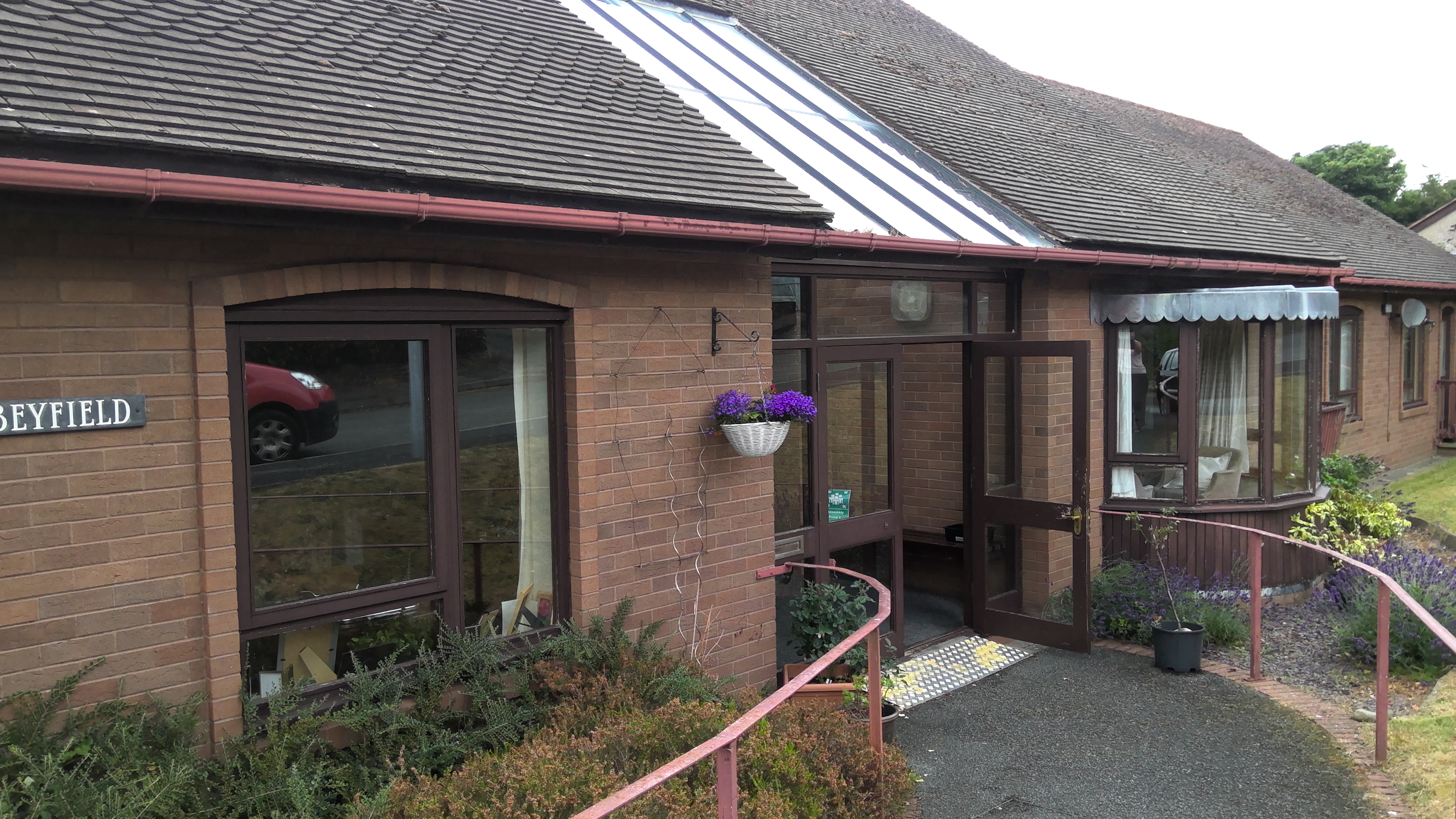 In March of this year, Abbeyfield Wales merged with Linc and sought to transfer its fifteen homes and support its 134 older residents. Therefore, Maggie may have only been with us here at Linc for a few months, but she has actually been working with Abbeyfield since 1988, meaning she's been working with Abbeyfield for an amazing 34 years! But Maggie has not always worked with Abbeyfield, she explains, "I worked as a chef in Holyhead and surrounding areas and a job became available within Abbeyfield in Bangor, so I applied for the post.
I loved it and was there for a few months doing relief work. Then the position came up in Abbeyfield Llanfairfechan which I applied for and got the job, and I've been here ever since."
Abbeyfield Llanfairfechan is a unique location compared with nursing homes in the area; with room for only nine residents, Maggie is able to live on-site with them and is the only live-in manager in Abbeyfield Wales. In fact, Maggie is also the longest serving manager in Abbeyfield Wales, which is quite an accomplishment and shows her dedication and passion for her profession as well as her fantastic residents.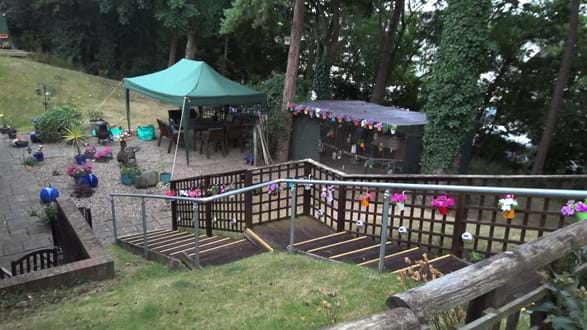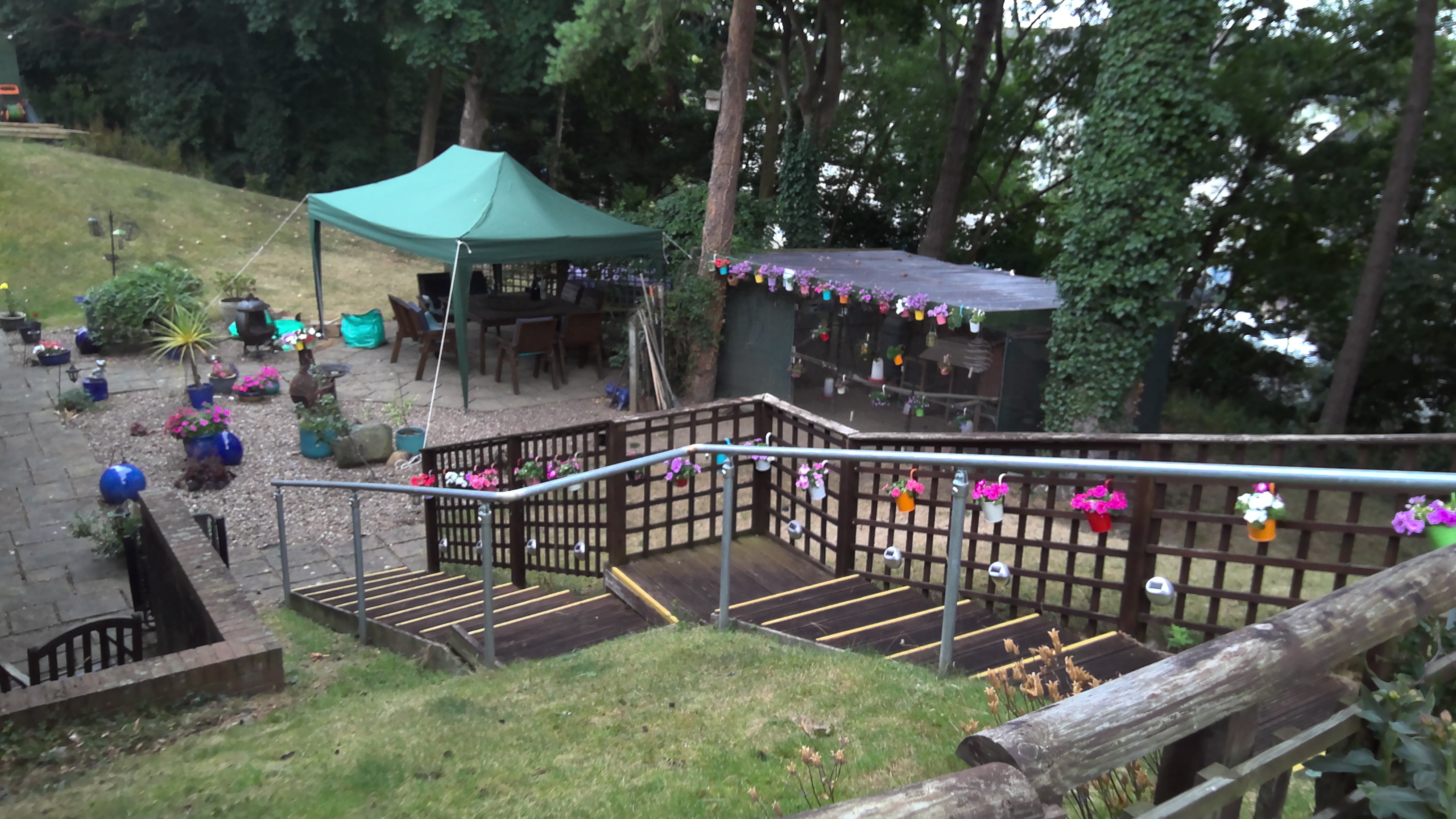 As Maggie has such an interesting role, we asked her what a typical day looks like, "It's constantly changing; I do anything that crops up during any day for any one of my residents. If they need help with something, such as a quick lift to hairdressers or to church, I'll take them."
As well as taking care of her residents, Maggie seamlessly manages the daily running of Abbeyfield Llanfairfechan; from preparing meals with locally sourced and homegrown fruit, vegetables, and meat to maintaining the home's beautiful garden. Maggie elaborated, "I do anything from cooking to the garden. For cooking, I try and do everything that's in season and I prepare everything fresh. I think it's important to serve good food, it's essential to everybody's diet and wellbeing."
As for the garden, Maggie continued, "I also do the gardening, we've got a lovely rolling garden and woodland. And I also keep chickens; I've had chickens for about 12 years, it's good fun!"
Some of the residents even get involved in the gardening, especially Maggie's dad, John, who is one of the eight residents at Abbeyfield Llanfairfechan; "Dad's got a small greenhouse in the garden, so he grows flowers. Dad and I, we spend a lot of time in the garden in the summer evenings."
John became a resident eight years ago, and Maggie commented on how it has been an amazing and fortunate opportunity to be able to take care of and support him at Abbeyfield. Here at Linc, we always put people first and enjoy working with like-minded people; Maggie embodies this and selflessly takes great care of all the residents equally, and because Abbeyfield Llanfairfechan is such a small community, it means Maggie and the residents can form fantastically strong bonds and relationships.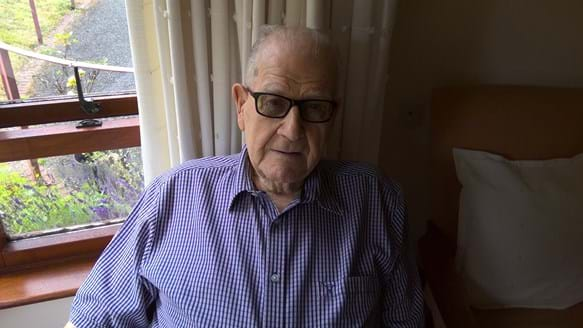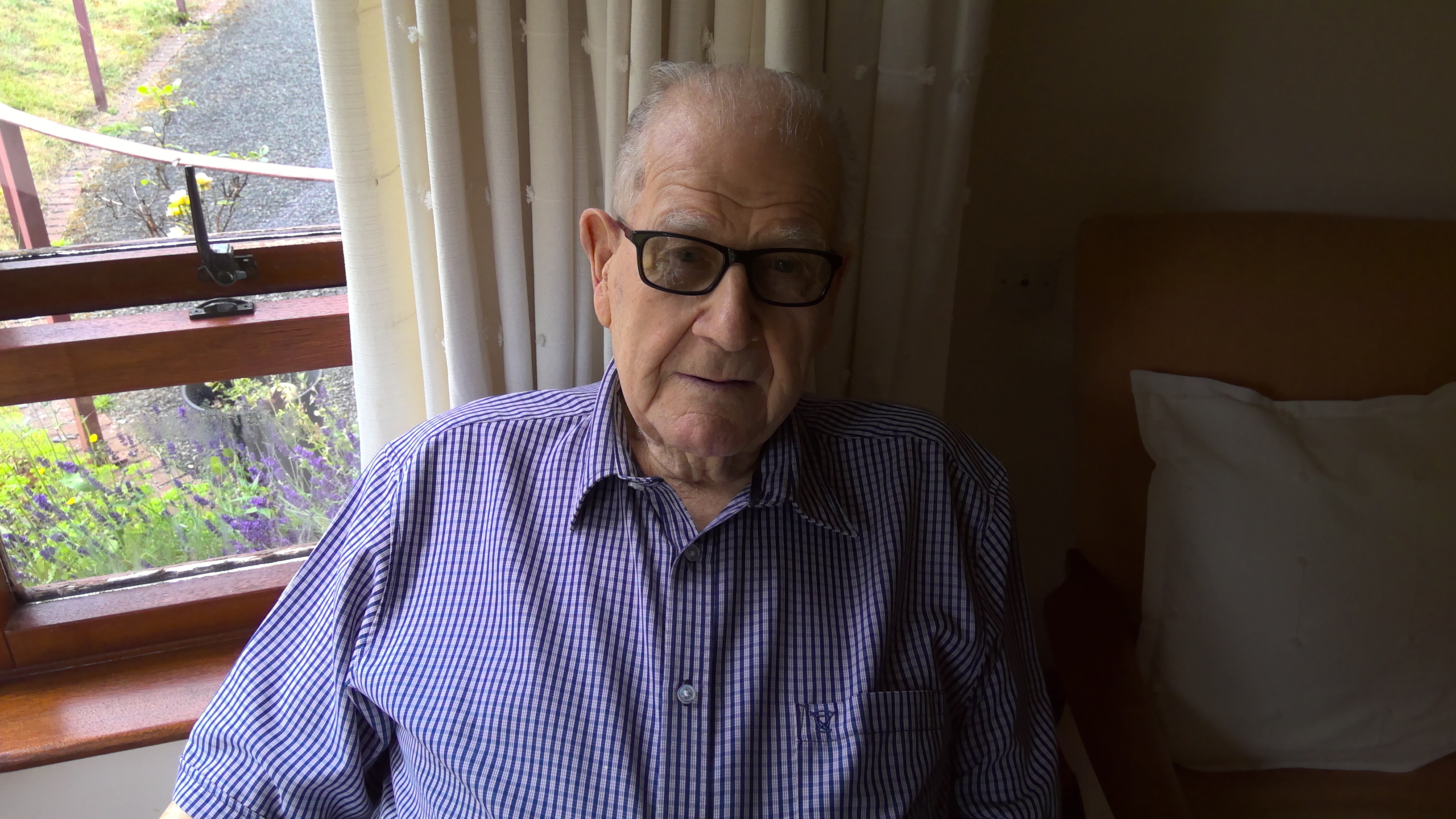 Since Maggie has been an integral part of Abbeyfield Llanfairfechan for a number of years, we wanted to know what her favourite part of her role has been. She answered, "The whole thing; I like looking after people. I'm also a feeder and I like to feed people good stuff, so obviously I enjoy the cooking side!" She continued, "I've loved my job over the years, I'm proud of this house and of the people within it."
Maggie truly loves her role and those she takes care of, and like any tight-knit community, they get along great and are constantly learning. She commented, "I've got a 69 year old, David, who just moved in and he's great; he's very knowledgeable computer-wise and is very switched on. I mean, I think David could teach me a thing or two! And even my dad at 93 has an iPad that he uses regularly."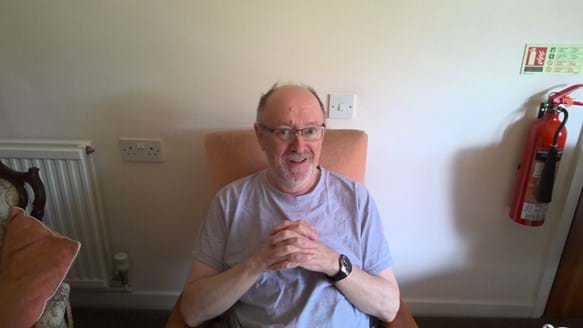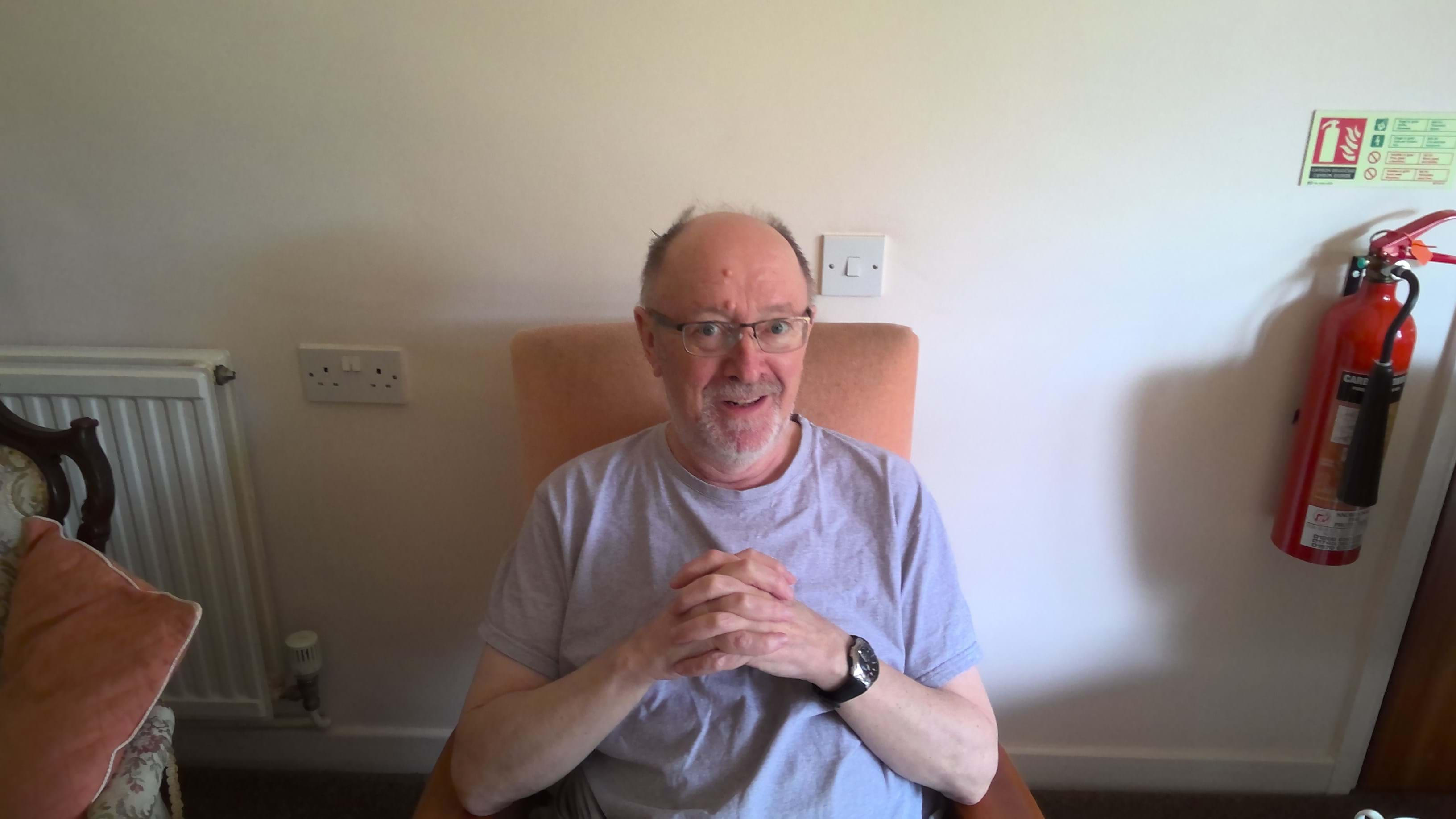 Another great advantage to only having eight residents is that Maggie was able to prevent anyone from coming down with COVID-19, and the experience of lockdown only brought everyone closer. She said, "We all just supported one another, we clapped for the NHS every Thursday, and we even had one resident who used to bring his drum kit out and play the drums for the NHS. We had a bit of fun with the situation."
As you can see, Maggie ensures that her residents are always happy and content, even in some difficult and trying situations, but that is what Maggie loves most about her role; "If there's a problem, most residents will come and ask for my help. I'm always willing to help with whatever is needed."
When we asked Maggie why she went into this career path and was so passionate about helping others, she responded, "I've always liked the older generation, I've always gotten on well with them. And I don't mind helping anybody out, I've always said if anybody needs me, they know where to find me."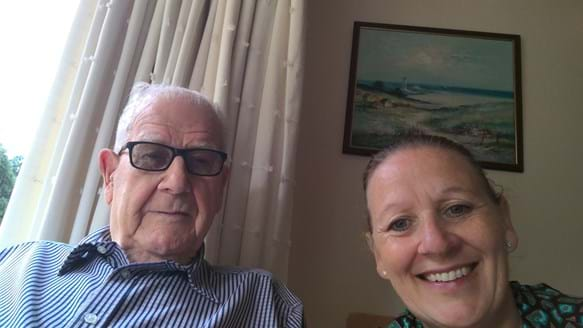 It's amazing to see the joy that Maggie gets from caring for her residents, and although Abbeyfield only merged with us here at Linc a couple of months ago, we're happy to see that Maggie and the rest of the Abbeyfield teams are settling in just fine and continuing to provide their excellent care and support to their residents and their families.
We were keen to see what Maggie herself thought of the merger, and she said, "I think Linc has been amazing with the transition. Everybody has been very, very helpful and friendly.
Of course, it's still a bit of a learning curve, but we're getting to grips with it, everybody from Linc has been helpful. And if we do need help, everybody's there ready to give us advice, it's really nice being part of a bigger team; I know they will help us out there if we're struggling."
Here at Linc, we think of our colleagues and customers as part of our family and community, so we're ecstatic to hear that Maggie has settled in so well and feels comfortable coming to us for support. We always aim to create a positive environment and safe space for colleagues and customers alike, and we love to see people flourish in a carefully crafted environment that contributes to their happiness and growth.
Working with others who also want to have a positive impact on those around them and those who need it most is something we are always grateful for. Individuals like Maggie who share our passion for helping others and ensuring their happiness are what we look for in Linc colleagues. So, we asked Maggie to share some advice for those looking to move into the care sector, asking her thoughts on whether degrees or qualifications are essential. She confirmed, "You don't need a degree to do this job. I haven't got a degree, although my training was in catering and obviously, that's helped me the cooking side. You just need a wide variety of people skills."
She continued, "I mean, there are challenges every day. As I said, it's wide and varied and every day changes, you don't know what you're going to face, from cooking, compliancy work, computer work, or being out in the garden.
Health-wise I do worry for my residents with their ages and things like that. Because you never know what's going on. I mean, my dad's 93 this year, and he hasn't been well, but you got to roll with the punches, and you just support where you can. But if you're okay with that you'll get along; I've enjoyed my career here and it's, it's been very fulfilling."
Maggie perfectly describes the amazing highs and often sad lows that come with working in care; but with a positive attitude and a passion for supporting and caring for those who need it most, you can make the world of difference, just like Maggie has done for so many years and continues to do.
To see our recent job vacancies and join the Linc Cymru team, visit our website or contact us for more information.