Nursing home residents enjoy fine dining experience
Linc Care
A NEWPORT nursing home transformed into a fine dining restaurant for a special birthday celebration.
For residents at Capel Grange, a nursing home owned and managed by Linc Cymru (Linc), an invitation to a three-course lunch turned out to be a memorable day.
Residents who had recently celebrated a birthday, as well as new residents, were joined by a family member to mark the occasion.
A three-course meal was served in the dining room, accompanied by a playlist of music that spanned many generations and beautifully laid tables with personalised place cards.
"It's like being at a posh hotel" said 61-year-old Janet, who was celebrating her birthday.
Staff at Capel Grange designed the birthday lunch as a special treat for residents, as well as being a way to create a treasured memory for family members.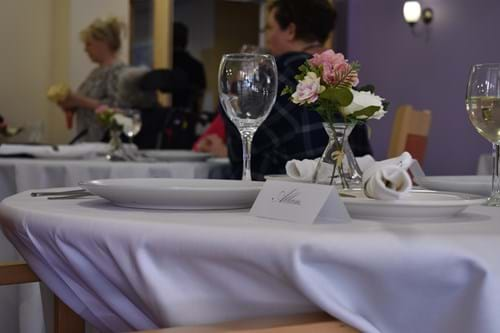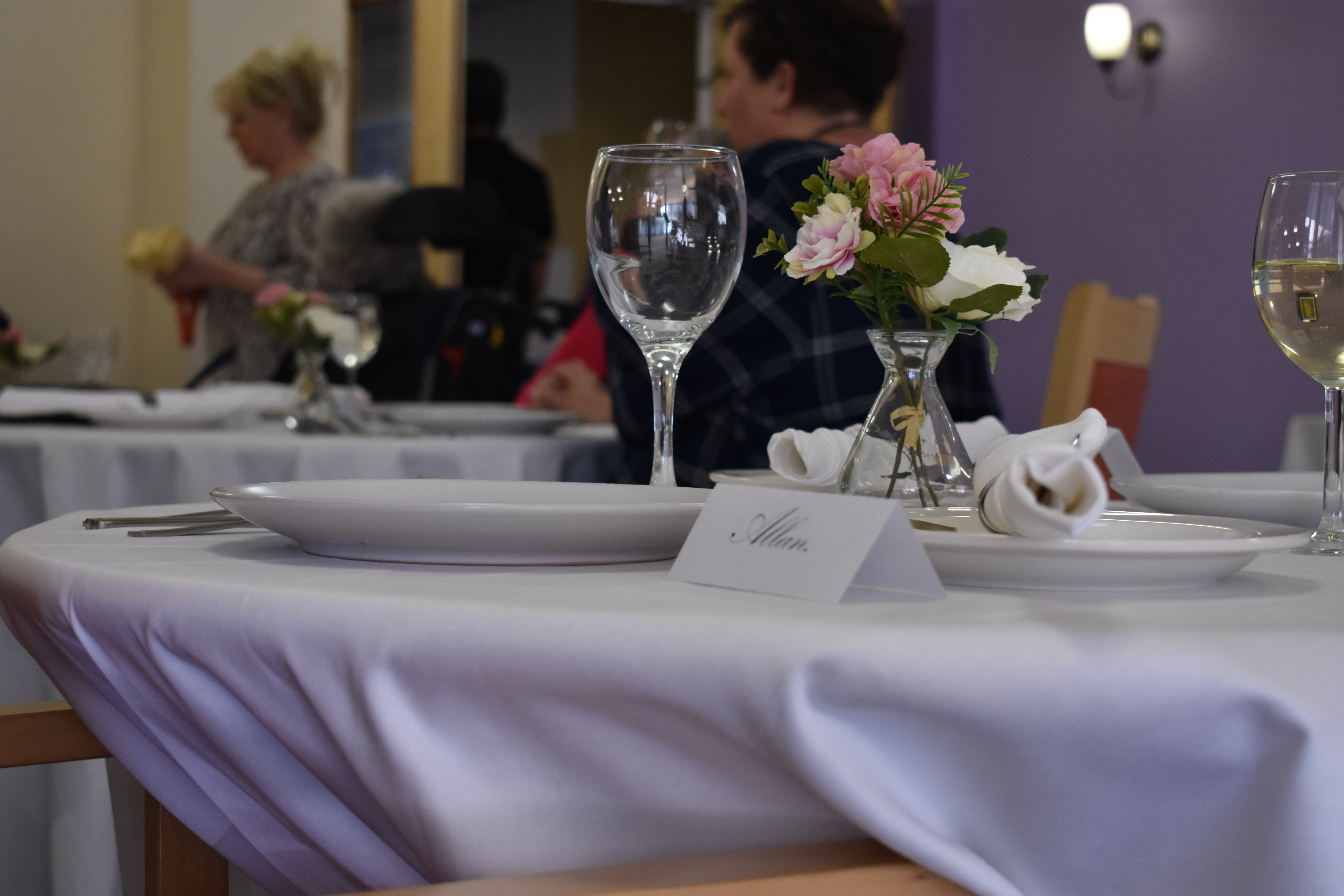 Jamie Parker-Evans, Head Chef at Capel Grange said:
"We already make the residents a birthday cake for the day of their birthday, but we felt they deserve more so that's where we came up with the birthday restaurant.
Leighton, our Activities Coordinator, is exceptional at dressing tables and making the room look perfect so we decided that a fine dining style meal would be the perfect accompaniment to the surroundings. The residents have worked hard all their lives and deserve to be treated extra special for their birthdays."
Following the success of the birthday lunch, the team at Capel Grange have decided to continue with this event and will be holding a birthday lunch once a month.